Weddings may be smaller at the moment, but that doesn't mean they should be any less special! B Bakes London has partnered with Events with Akilah to create amazing all-inclusive micro wedding packages – read on to learn more…
But what is a Micro-Wedding?
A Micro Wedding is a wedding ceremony and/or reception with up to 30 guests. As we all are aware, the events of 2020 have meant that celebrations have had to adapt to becoming smaller and more intimate gatherings. However, that's not to say that Micro Weddings are simply a trend that will disappear post pandemic era. In fact, Micro Weddings are the perfect way to capture the most important aspects of your wedding day, on a smaller, more relaxed and intimate scale. Akilah, of Events with Akilah, sums it up perfectly in her article "London Micro Weddings – What's the big deal?". She talks in particular about two benefits to having a Micro Wedding – the first of which is the cost. With a Micro Wedding, it makes it possible to have your dream wedding, on a much smaller scale. What it doesn't mean is that you have to cut back on the personalised or luxurious finishing touches that will make the day unique and meaningful to the couple – quite the opposite in fact! Keep the themes, décor and aspects of the day that are important to you – a Micro Wedding allows you to keep all the aspects of a traditional wedding day, just scaled back!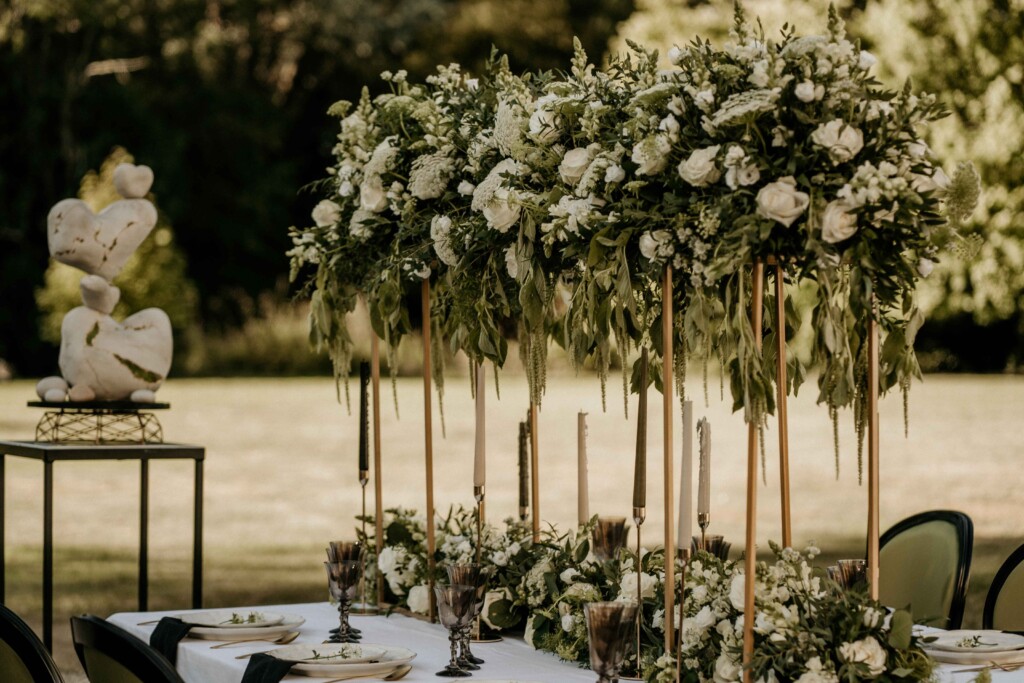 But can I still have a statement wedding cake as part of a Micro Wedding?
Absolutely! The beauty of a Micro Wedding is that you're not compromising on the aspects of your day that are important to you – so you can still get that centrepiece wedding cake you always dreamt of! The beauty of artistic cakes is that it can still make an impact, even as a smaller scale cake. Small cakes can still pack a punch when it comes to making a statement! Alternatively, I can incorporate dummy tiers, such as in the cake above, which allows you to achieve the show-stopping look of a larger tiered cake, without the waste of uneaten cake. On the other hand, you may choose to go for a larger cake after all – because what would be better for sweetening up those uninvited guests than a slice of delicious leftover wedding cake!
Check out Akilah's great feature on what I can offer as a recommended supplier, alongside a host of other brilliant suppliers, as part of her All-Inclusive wedding packages. Take a look at our promotional video below to see just how stunning your Micro-wedding could be. And if you'd like to chat more about wedding cakes, please get in touch – I'd love to hear from you!
B x
Video courtesy of Tie The Knot Films