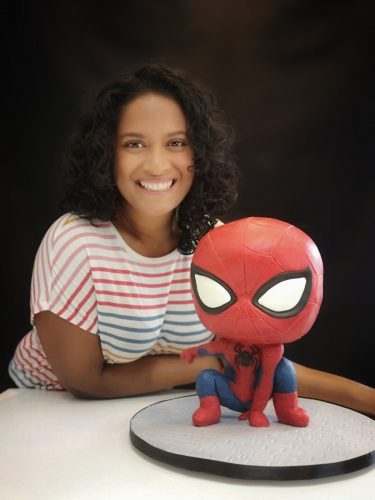 Based in South East London, B Bakes London cake studio is owned by Brinda Assi, a unique cake artist specialising in stunning bespoke edible creations that push the boundaries of what a cake 'should' be!
Combining a life long passion for creating art with an equally life-long passion for cake (!), Brinda has built a name for herself as a talented cake artist with a skill for bringing a unique style of  artistry and imagination into her delectable  creations.
Her signature styles of cake include both her hyper-realistic sculpted cakes, and her beautifully handpainted watercolour style cakes. However, Brinda's cakes are far from style over substance – each cake is baked to perfection, offering a variety of of both traditional, and modern, mouth-watering flavours!
Supplying beautiful cake art for a variety of events and celebrations, from birthdays and weddings, to corporate functions and pop-up events, Brinda's aim is to create a show-stopping and delicious edible centrepiece for your event, that will be the topic of conversation long after the last crumb is devoured!